Serving Edgewood, Baltimore City and Baltimore County with Affordable Color Printing....
UE Global is your "one stop" marketing solution for all your affordable full color printing in Edgewood, Maryland and beyond.  We can handle all of your most challenging marketing needs whether its inexpensive full color business cards, cutting edge graphic designs or cheap full color brochures or banners, we can do it.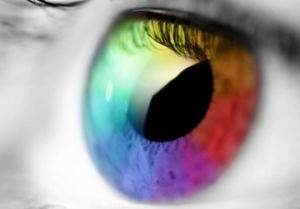 Our color printing products include Website Design & Maintenance, Business Cards, Club Style Promotional Flyers, Envelopes, CD/DVD Inserts, Tickets, Banners, Booklets, Invitations, Custom Bumper Stickers, and much more!
We offer full color printing services from Baltimore to Harford County and beyond. We have the best prices in Edgewood Maryland, the best color printing in Baltimore, the cheapest color printing in Harford County, wholesale color printing for Abingdon, and affordable color printing in Aberdeen.
We commonly get the question - "What's better, traditional offset or digital printing?" And our answer is always - "Digital!" But in all reality the correct reply should be what it depends on what your needs are, and here are the benefits and downsides of both techniques.
Offset Printing - Films are produced from a large camera in a darkroom and then it is burned onto a plate by a extremely powerful light source. The plate is then attached to a printing press and the image is transferred, or "offset," from the plate, to a rubber blanket, and finally to the sheet of paper where the ink is applied. Those inks can be a four color process (CMYK) or a combination of Pantone (SPOT) colors. Because of the extremely extensive set up, offset printing is intended for larger runs, with longer turnarounds.
Our Color Printing Products In Edgewood, Baltimore, Abingdon, Aberdeen & Beyond Produced With Digital Technology...
Digital Printing - Images are digitally transferred directly to paper using lasers, positive and negative static charges and either dry toner or liquid suspended toner particles. No plates require to be created and different images can be transferred to paper fairly quickly and effectively. Digital presses vary from standard laser printers in the tight tolerances they are kept in, techniques developed in the offset world, and the graphics arts software that controls them.
The benefits of Full Color Digital Printing are numerous over offset printing. The constant improvements in the digital print industry has resulted in quick turnaround to fulfill tight output deadlines because of the fast setup and not having to produce plates for presses. 
This streamlined process allows for less waste material and is more eco friendly than offset printing which uses harsh chemicals that are harmful to the environment. Digital printing also allows for Changeable Data on certain print jobs. Because there is no expensive set up required, digital printing is much cheaper for smaller runs.
That is why we are able to pass on the savings to our customers in Maryland and everywhere..